ENGINE - driving innovation forward.
Officially opened on 29 January 2018 by Mr. Eoghan Muprhy, T.D. Minister for Housing, Planning and Local Government. ENGINE is located on Upper Cecil Street, in the heart of Limerick city and provides Fixed Office Space, Hot Desking, Fibre Broadband, Swing Spaces and meeting & board rooms.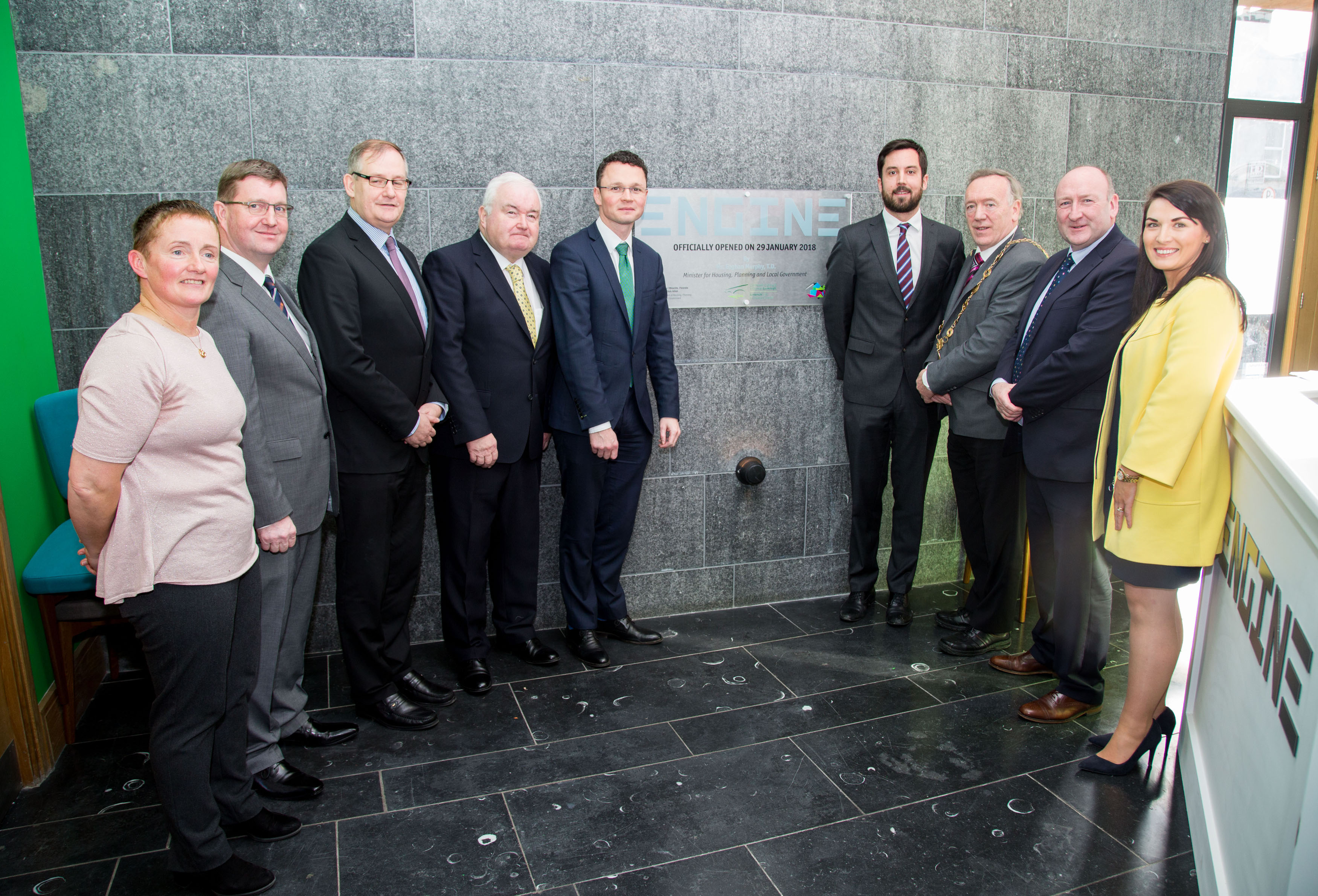 ENGINE has been established to drive innovation forward in Limerick, by providing individuals and companies with facilities to match their ambitions and needs. ENGINE provides a meeting point for multinationals to engage with enterprise solutions providers. ENGINE provides solutions for entrepreneurs, start-ups, and businesses.
The first floor of the building consists of an open plan office space which is currently home to the Innovate Limerick team; this includes Film in Limerick, the Mid West Action Plan for Jobs Manager, the Regional Technology Manager and the Regional Skills Co-ordinator. Innovate Limerick provides a one-stop shop for employment, training and skills solutions across all sectors, with a particular focus on regeneration areas. Tech company WordPress Engine have their base in ENGINE.
ENGINE features a variety of workspaces to meet the needs of both the individual and the company and includes kitchen and reception facilities. Explore our gallery to see more of what ENGINE has to offer.